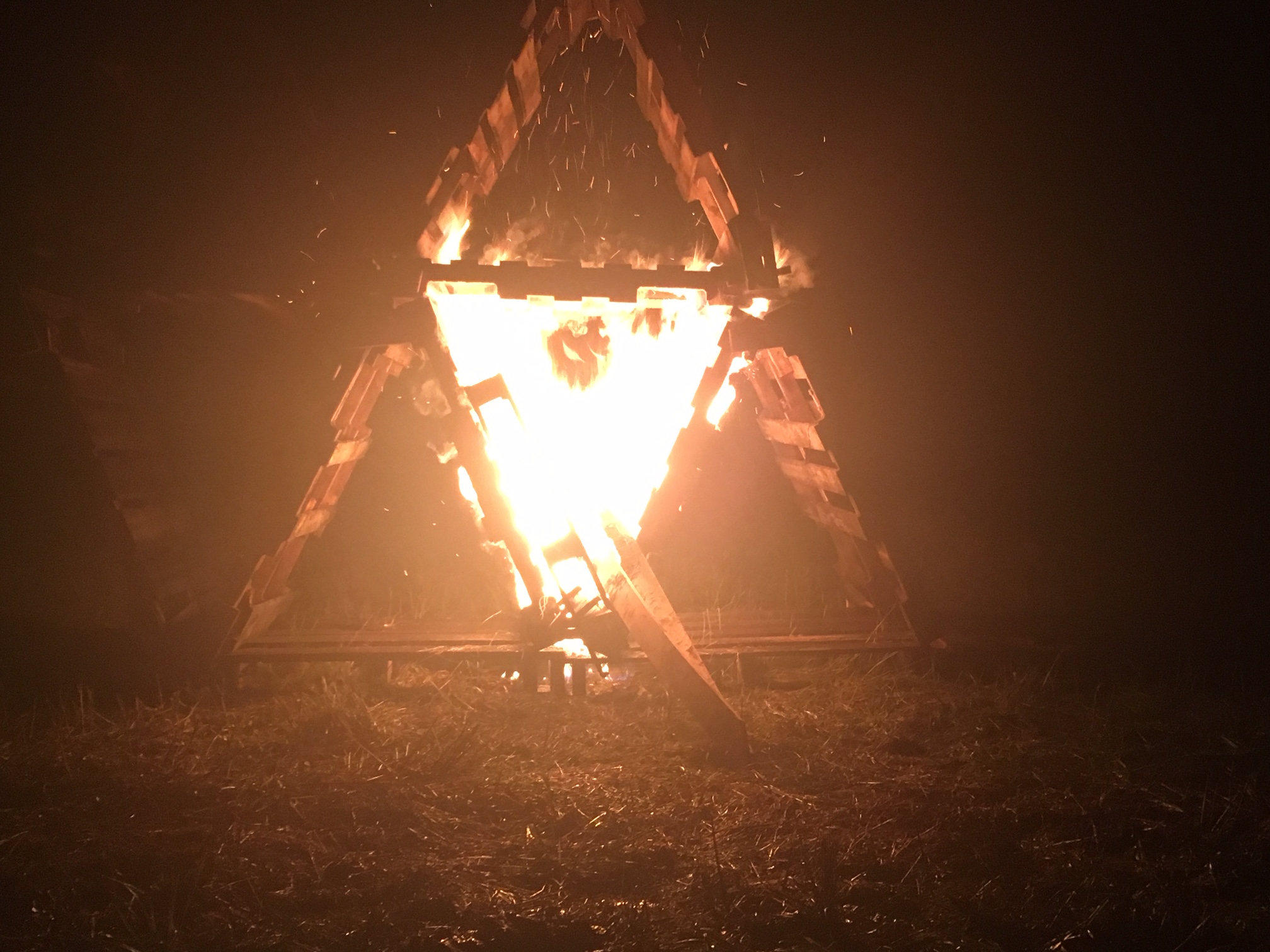 The definition of ephemeral, this temporary installation was only intended to last 12 hours. Built for a wedding festival, we worked on a design based on the concept for the wedding.
The structure is composed of reused shipping palates aggregated together to form a man-made landscape to work as a commentary on the context of the Catskill Mountains.
Thank you to all the wedding guests who help build, burn and enjoy the installation!